Our highest priority at Kittanning Contractors is safety.
Everyone at our company is trained, educated and active in
ensuring that we perform our work safely.
Making An Impact
Why Work For Kittanning?
The foundation of our business is built on the hardwork, experience and dedication of our people. We seek skilled, determined, and dependable workers to join our growing company. We take pride in being a family-owned business, and have never lost sight of the value of each individual.
If you are looking for an opportunity for meaningful employment, be sure to contact Kittanning Contractors today.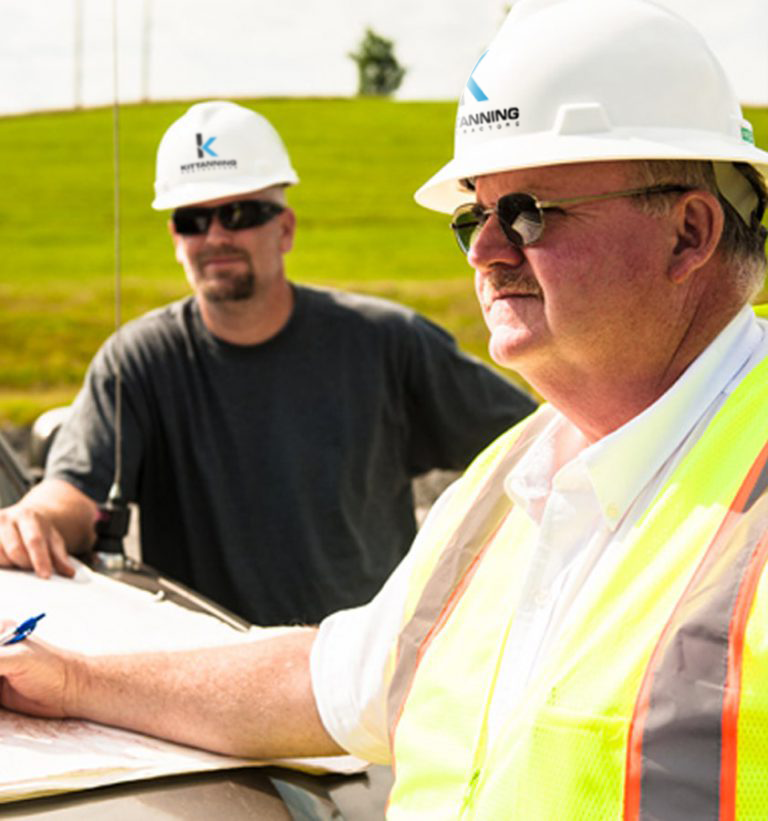 Team Culture
At Kittanning, you're not just continuing your career, you're becoming part of our family. We take pride in the work we accomplish together.
Competitive WAGES
We recognize that we expect a lot, so we give a lot, starting with competitive compensation packages.
Career Growth 
Choosing to join the Kittanning team is not just accepting a job, it's making an investment in yourself and in your future. It's accepting a career.
Benefit Package
We take pride in offering our employees the best and most complete benefits package, including medical, dental, vision, life, and disability coverages. In addition, we have a 401(k) profit-sharing plan. Our workforce is our most valuable asset, and we make it a priority to invest in everyone's wellbeing.
JOIN THE KITTANNING TEAM
So Who Is A Good Fit?
Do you take pride in your work? Looking for unique opportunities to grow your skills? At Kittanning Contractors, we prioritize our people. We're looking for talented individuals who:
Enjoy physical work, often outside
Think positively and love solving problems
Make safety their priority
Are looking for a career, not just a job